Download the Bazaar MPLS Mobile App
Download the Bazaar MPLS Local Shopping App for iPhone & Android
Shop Minnesota Online & on Mobile App! Download the Minnesota Local Shopping Mobile App for iOS & Android and shop local from anywhere! With your Bazaar MPLS account, you'll have the same cart so you can browse anywhere and return to purchase the local products you selected whenever it's convenient for you.
Go the app store for your mobile device's operating system.
The Bazaar MPLS Mobile App is configured to work on iOS & Android phones and tablets.
App Images
Home Screen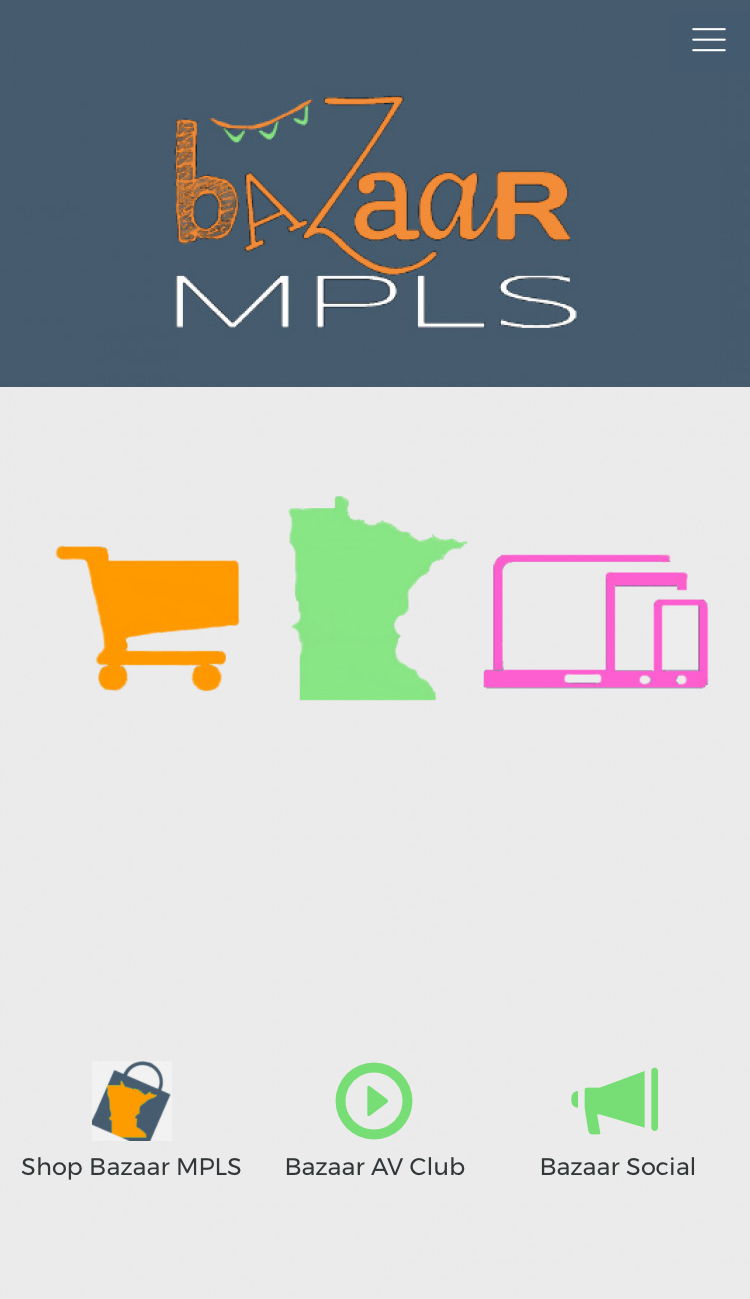 Browse Bazaar MPLS Collections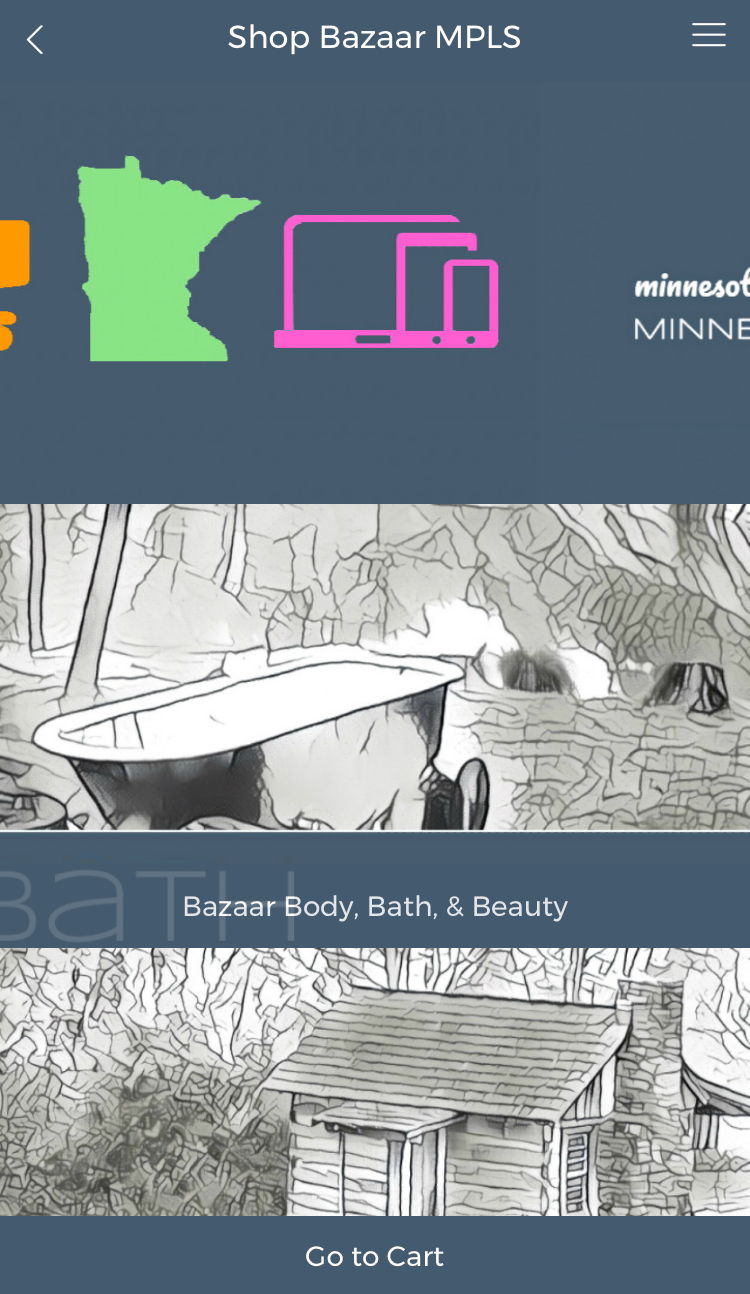 Browse full product selections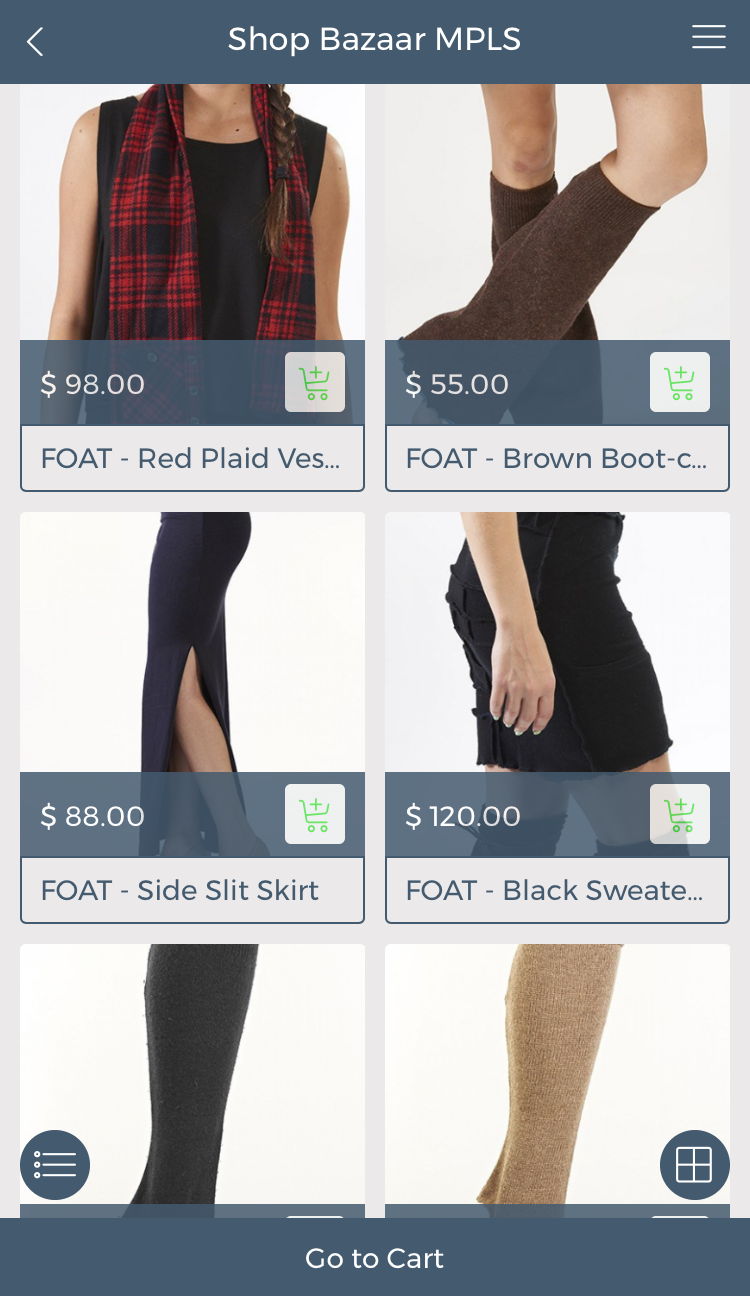 Browse the Bazaar MPLS Featured Collection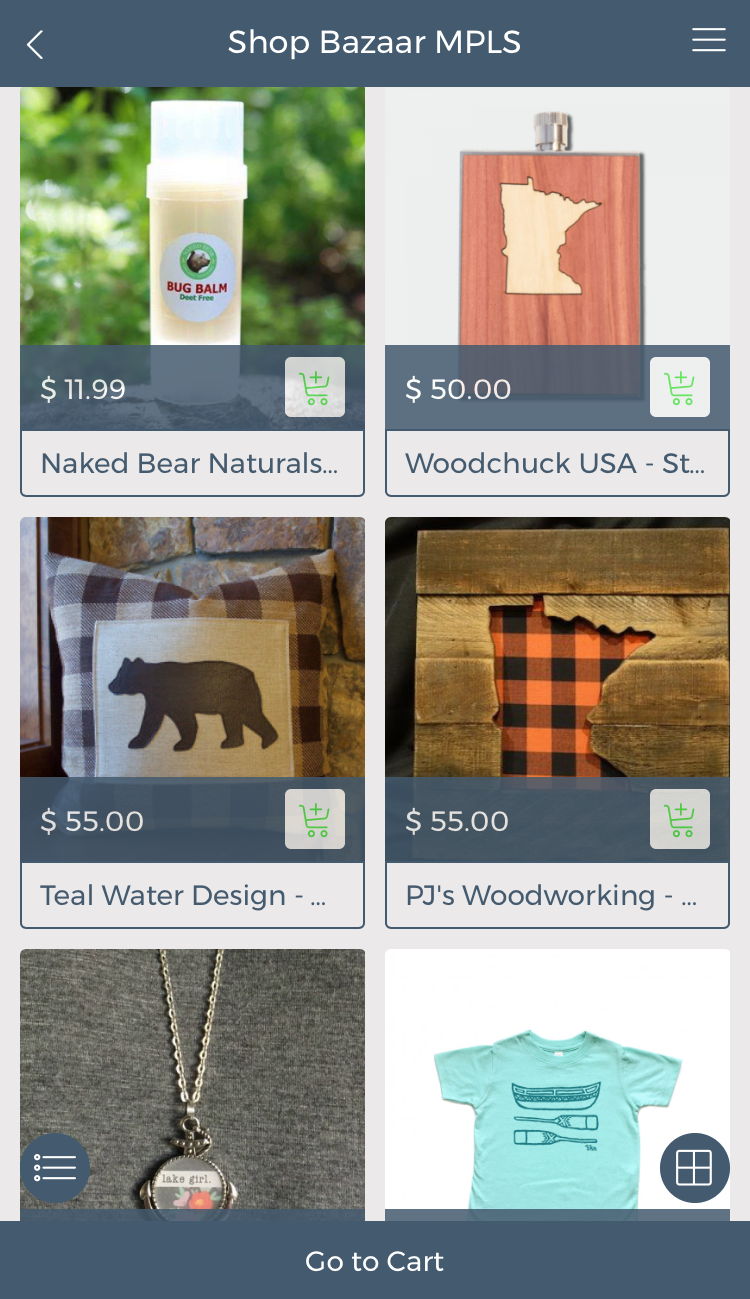 Connect with Bazaar MPLS on Social Media