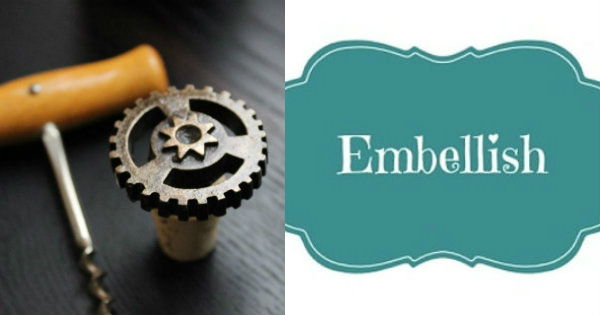 Embellsish by Sandra.
Welcome to Embellish! I hope you enjoy my wine stopper creations. You'll find them to be unique, fun and well-constructed. If you have any custom requests, just let me know. Cheers!
About Embellish by Sandra.
I recently left Corporate America to start a business with my husband. During our downtime I started working on projects and creating different items. I tried quite a few different ideas before the wine stoppers. I found with creating the wine stoppers that there were so many ways to be unique and creative. They're fun to make and people enjoy them. My wheels are always turning for different ideas in creating uniqueness with them. I prefer making my stoppers with tapered corks as it offers more character and a better product. My workshop has now become my happy place. I hope you enjoy!