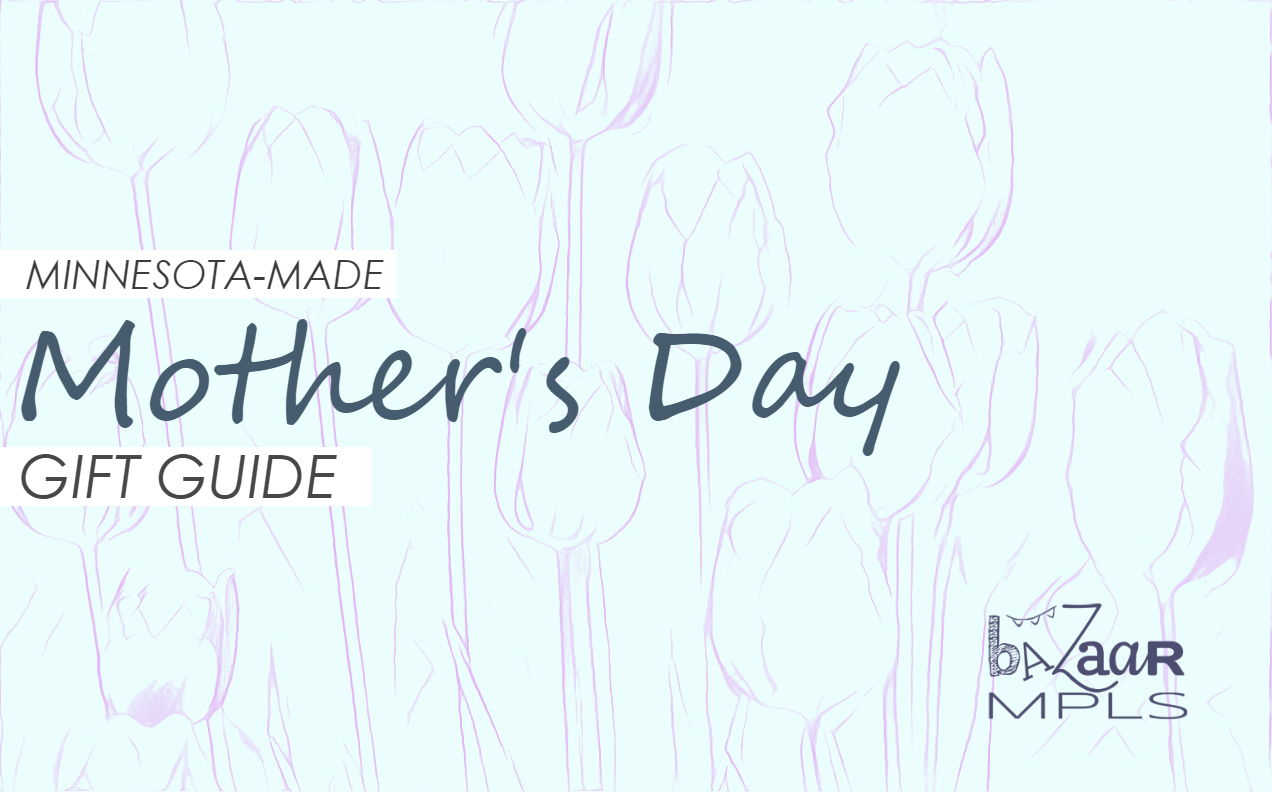 It takes a village to raise a child. For many of us, that village is made up of women who guided, taught, and loved us - our mothers, and countless more women who mothered us as well. The woman who taught you algebra and the real meaning of Minnesota Nice, the woman who gave you the confidence to speak up and corrected you when you played Duck Duck Goose (or Duck Duck Grey Duck - either way, she was right), and the woman who kissed your boo-boos and checked your temperature and soothed the itch of poison ivy -  Mother's Day reminds us each year to thank them for all they did to make us who we are.
Drugstore chocolates, grocery store bouquets, and mall jewelry are not up to the job of expressing what she means to you. She makes your life meaningful, she's the first character in your story, and she showed you what it means to be "home." This Mother's Day, get her a gift that's also meaningful, tells a story, and was made here at home.
Selecting a Mother's Day gift for Mom is a tall order. You love her, and that's hard enough to show her how much, but you know that today you're also saying "sorry for that time when I was 10 - you remember, of course - and also for the entire time I was 14-19" and "thank you for everything - literally. Except that thing we both do when we laugh."
This Mother's Day, show her you turned out alright, after all, with a gift that gives back to your neighbors and your community.
Grandma's house is full of generations of love - the layers of crayon drawings hung with pride on the refrigerator and walls papered with portraits of picnics and parades and gap-toothed kindergarteners are proof. 
Comfort, warmth, and love fill her home, but there's always room for more - as there is for just one extra cookie.
She does everything. Shoveling the driveway, shuttling the kids to practices, caring for the kids and - often - you.
She deserves a break, and while she may only take time briefly when the kids have gone to sleep,  and it might be in the bathroom, the time she has for herself should be as peaceful and calming as it can be.
Wait a second, dad!
Don't forget to get a gift for Mom from the little ones. We've got you covered right here.
Still looking for the Perfect Gift for Mother's Day?