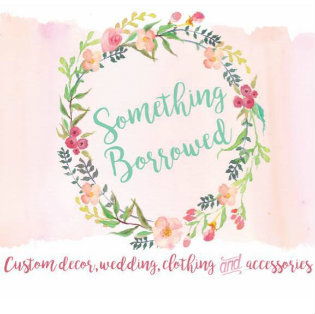 Something Borrowed.
Something Borrowed is a small business that loves to make it all. We don't specialize in anything because we love to make everything. A husband and wife team, making items from scratch. You will receive a unique piece that was either painted, cut, sewn, applied and in the end assembled by hand. We always ensure your new purchase was made with love.
About Something Borrowed.
Something Borrowed is located in the heart of the Northeast Minneapolis Arts District. The small business has slowly been finding itself throughout the years as the owner Laura grew up. She was the interesting crafty kid/teen who found bargains at a garage sale or thrift store and made something really cool out of it. The idea started when she would make something for herself and as new people that saw what she made, they wanted one too. With time, she knew someday this is something that she could start.
The business actually started after her and her husband got married. Planning a wedding where you are the planner and are also making 95% of the stuff yourself takes a lot of work! After all that aside, they named the business and started on their little journey. Laura is the brains behind majority of the business, what they sell, the small details, designs and marketing. However, she does not trust herself with some of the tools (...saws...) and thats where her husband Aaron comes in handy. Aaron's father was a carpenter for many years and he's slowly learned some the ropes in his spare time. He cuts wood, takes apart pallets and has even started on some of his own side projects.
Everything is made out of their home. Whether its the living room, the garage floor, or if its nice out, sitting out on our deck. Laura has a background in graphic design, so a lot of the stuff you see are from moments or other designs that have inspired her. They are put together to make something unique. Each project can be slightly different and thats the way they like it. They enjoy the challenge in any project or new idea that comes our way.
Right now all this is done in their spare time. Laura currently works for an agency that designs retail packaging and Aaron works in the Catheterization Laboratory at Southdale Hospital. It's their little get away to do something different and provide people will fun and unique products that they can be proud to wear, use or hang. Their vision is to keep growing and see where this journey takes them next.