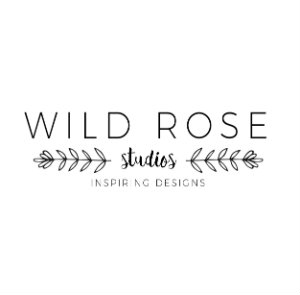 Wild Rose Studios - inspiring. handmade. jewelry.
I started my company in August of 2016 as a way to create unique jewelry that shared an inspirational message and boasted pride for the great state of Minnesota! We have some amazing people in Minnesota with a tremendous sense of kindness and care for others. Our resin pendants help you to 'wear your mantra' each day you wear your handmade necklace!

Each day in my shop is a little different depending on the time of year. I run my business while keeping busy with our two kids. Some days my best work time is nap time or after the kids go to bed! My 3 year old has her own desk set up in my studio; she's an awesome marketing manager; always helping me with designing, packaging and shipping! 

I hope you've enjoyed reading a little more about Wild Rose Studios and our process in making our inspirational resin pendants! Find us on Facebook (wildrosestudiosmn) and Instagram (@wildrosestudiosmn) for all the latest on special sales and the newest designs!

Have an awesome, inspiring day!
Tess, Owner/Artist @ Wild Rose Studios
About Wild Rose Studios
I am an Art Teacher who loves to create interesting artwork both in and out of the classroom. I started my company, Wild Rose Studios, in August of 2016, and it's been such a fun new adventure for me. I really enjoy designing new pieces with an inspiring message. I hope you take a minute to check out my work and see the latest designs. Happy Shopping!!